Hey all!
Hope everyone of you had a nice Turkey Day last weekend. As far as what I did, I went up to south central Pennsylvania(that makes it sound ghetto.....but trust me, Carlisle,PA is far from ghetto lol :D Had a nice time catching up with family, plus I got check out my Uncle Mike's new "Pittsburgh Steelers" mancave that he's turned his home basement into. For any of you who don't know, my Uncle Mike has been a longtime Steeler fan and him and his family's love for the Steelers is the reason why Pittsburgh has always been my 2nd favorite team behind the Redskins. It was great catching up with & seeing all of them again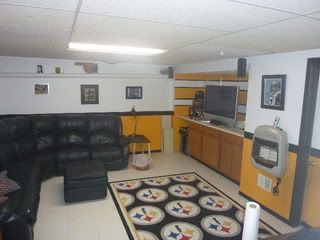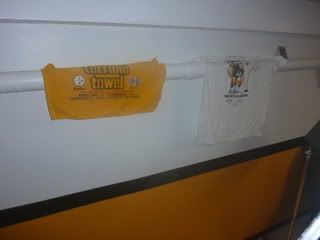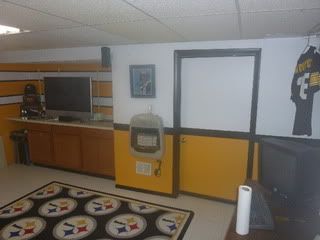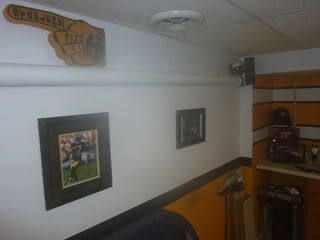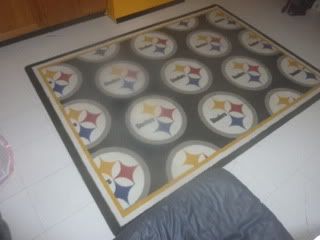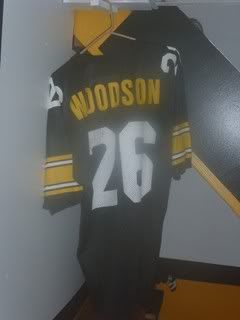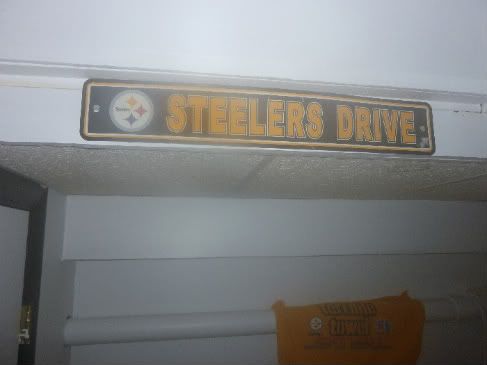 It was a good football day for me too, especially fantasy football wise. The 1st game(Patriots/Lions) had Deion Branch get 2 huge touchdowns, Drew Brees had a good game in a win over the Cowboys, and the Jets defense/special teams light it up on the Bengals. I'm not sure how much luck I'll get with my fantasy team this weekend, but should be interesting
I'm watching the Miami Heat/Cleveland Cavs NBA game and the atmosphere has been electric- for a regular game between a 11-8 and 7-10 teams. I don't think Lebron left Cleveland the mature way and he's still doing things to make himself look like a immature brat. I do think as the season goes on and on that Miami will win more games and end up winning 60 games, but I still think both the Boston Celtics and Orlando Magic can both beat Miami in a playoff series.
Of all the 3 games this weekend that I think are going to be the most hardest to pick & and best games- Atlanta/Tampa Bay, Pittsburgh/Baltimore, and NY Jets/New England. I've noticed that everyone else here is picking the Falcons to beat the Bucs. I'd watch out for that upset- since its going to be played in Tampa, and Atlanta...as great of a home team they are- aren't as good of a road team. I see Tampa stealing that game and getting back to a game behind 1st place in the NFC South. Pittsburgh Vs. Baltimore- its going to be a low scoring close game I'm getting the vibe of it. I think both defenses are gonna shutdown the offenses. Watch out for the wide receivers for each team to maybe make a few big play. Mike Wallace is capable of making a big touchdown catch for the Pittsburgh but at the same time, the Steelers will have to watch out for Derrick Mason with his veteran experience to make some key plays late in the game. The Jets/Patriots game will be a fun one to watch. I think New England has gotten better as the season has gone on since their first loss Vs the Jets. They don't have Randy Moss whining anymore around them so now their more focused and I think they are gonna be ready for the Jets come Monday Night. Speaking of Randy Moss.....I bet he regrets those early season press conferences about wanting to leave New England now. Playing on 2 teams who are behind the 8 ball will do that to him
I gave my analysis for the 3 big game of the weekend, and you can check out my picks for the 10 selected NFL games of the week on the right side of this page along with everyone else's, but my friend Terri has her analysis for a few of the games in her own words:
The Terri-fic Thoughts:
Denver Broncos(3-8) at Kansas City Chiefs(7-4) 1pm CBS
KC all the way! I think they are going to the Super Bowl!!! :)
Dallas Cowboys(3-8) at Indianapolis Colts(6-5) 4:15pm FOX
Colts! Please Manning children come through for me this time!
Pittsburgh Steelers(8-3) at Baltimore Ravens(8-3) 8:20pm NBC Sunday Night Football

I am SO torn on this one....I want Baltimore to win but I think Pittsburgh will take it!
Hope you all have a great sporting weekend!